The EuroAirport App Supports Bag Tracking
Created: 05/23/2017
Since version 2.8 of the EuroAirport app, bag tracking is supported. Passengers can scan their bag receipts and follow their bags until they are loaded into the plane. Bag tracking is an additional step of the EuroAirport to provide passengers a digital journey.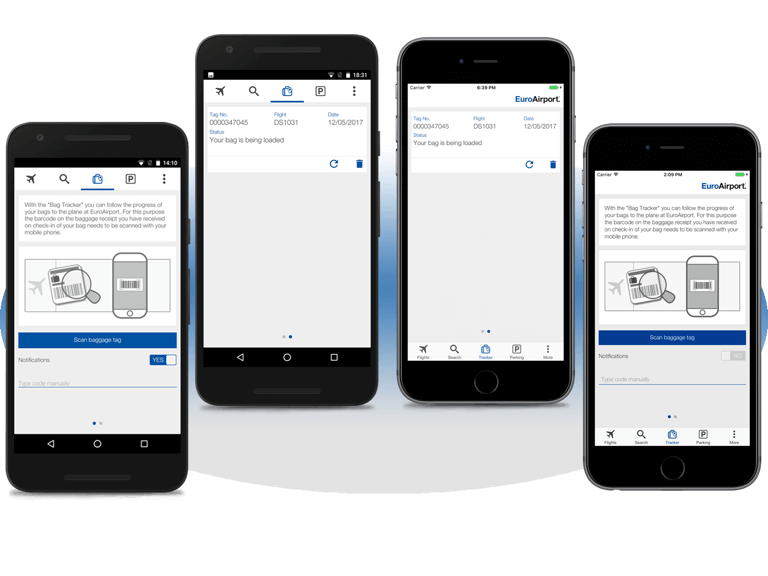 Bag receipts get scanned with the camera of the mobile device
Passengers can scan one or more bag receipts after check-in. The scanning of the receipts happens with the camera of the mobile device. The camera reads the content of the barcode. As soon as the bag receipt is recognized, the user will get a first status of the location of the bag.
Push notifications notify passengers about the status of the bags
After scanning, passengers can request push notifications in order to be notified automatically about further status changes of the bag until it is loaded onto the plane.
Future Plans to track bags across airports
The International Air Transport Association (IATA) is running a project to track bags also across the departure airport. Once the prerequisites are met, the EuroAirport plans to participate.
Bag Tracking is available for Android, iOS and Windows 10 Mobile
The functionality of bag tracking is available for all versions of the EuroAirport app - Android, iOS and Windows 10 Mobile.